mistressjinx
Day Eighteen:
Post A Selfie (Taken Right Now)
Ugggg. I hate taking pictures of myself.
LIKE REALLY HATE IT.
I just don't. So you're getting a super duper close up and that's it. And I totes angled the camera down so my fat face doesn't look so fat.... Plus, the people at this Starbucks are looking at me funny. SO.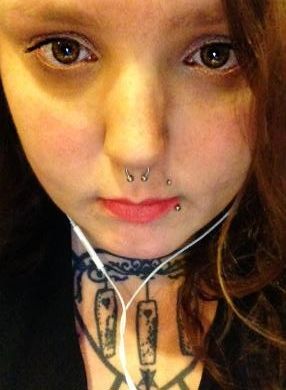 (What I really look like)